Salesforce
Implementation Service
Engage your customers and empower employees like never before using our ready to build tools and frameworks.
Accelerate growth with our solutions that solve the unique challenges in Consumer Goods manufacturing, packaging and distribution.
Using AI powered Business Intelligence to get the right insight and predictive trends
Almost an ERP for FMCG: Ready to deploy tools help provide a comprehensive view of production, inventory, and sales data, making it easier to forecast demand.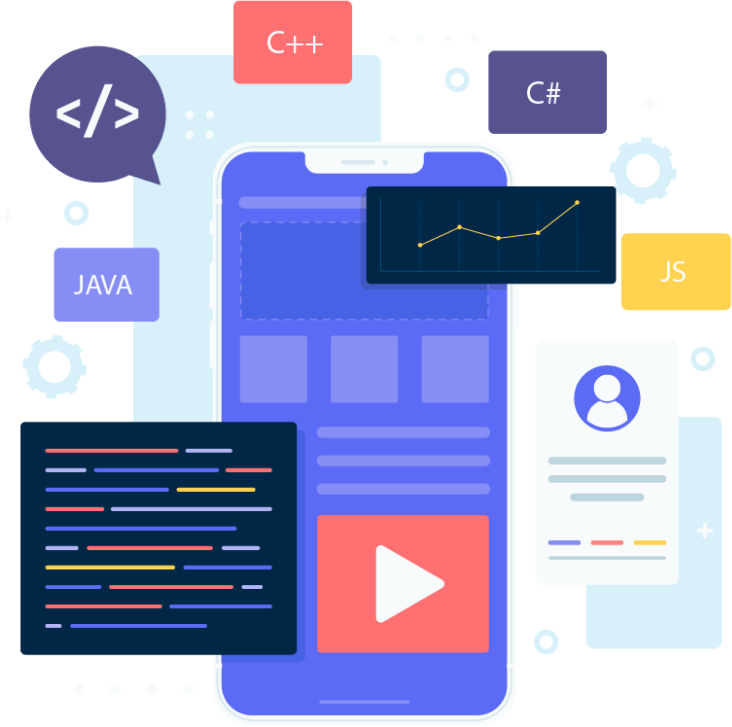 Salesforce Implementation Service
CPower of data along with cloud based solutions to help optimze processes in every step. Deep insights and Monitoring are available at finger tips to ensure maximum resource utilization
Sales Cloud Implementation

Our Salesforce sales cloud implementation facilitates the management of your business leads and automates administrative tasks, aided by our proficient consultant.

Our

Marketing Cloud Iplementation

By deploying our Salesforce marketing cloud, you can enhance customer relationships and gain a comprehensive 360-degree view

Service Cloud Implementation

With our Salesforce Service Cloud implementation, your customer support team can function more efficiently, providing end-users with a seamless customer experience.wa3a

Salesforce Customization

At Cynoteck, we offer Salesforce customization services to help businesses harness the full potential of Salesforce, whether it involves a custom solution or a Salesforce setup. Our Salesforce implementation consultants work in collaboration with you to achieve the desired outcomes while staying within a fair scope and budget, ensuring success.

Salesforce CPQ

By implementing Salesforce CPQ, you can ensure accurate pricing for every product variant and enable your sales team to quote prices swiftly and accurately on any device.
Why Zivoke
Zivoke has enabled Consumer Goods companies by not only digitally transforming their brick and mortar business but also taking them online with e-commerce. From complete transformation to Managed monthly support is provided to FMCG companies.
We have more than 4 years of experience in working with Consumer Goods companies of various sizes. Outcomes include an average of 34% reduction in operational costs and increase in Gross Margins.
Highly customized front ends with standardized frameworks at the backend help power FMCG companies to evolve and scale much faster.
Zivoke's IT Architects and consultants are certified Industry experts; having worked with Large and Enterprise Consumer goods companies, the team comes with a massive wealth of knowledge and thought leadership.
Get Started
hours of manual efforts saved
Frequently Asked Question
What are Salesforce implementation services?
Salesforce implementation services include consulting, configuration, customization, migration, integration, and support. By utilizing all these Salesforce implementation services, you can increase your business's sales and ROI (return on investment). These services can help you provide your business with an unequaled experience while also bringing in solutions that are beneficial for your business.
Salesforce implementation refers to the procedure of implementing Salesforce's core product, the CRM system, to consolidate all critical business processes and communication. This platform unites the 3 most prevalent CRM product types: operations, analytic, and collaboration, making it the most comprehensive CRM system available.
What are the benefits of Salesforce Implementation Services?
Although there are a handful Salesforce customers on the marketplace, many companies still are functioning without a CRM due to a lack of knowledge about Salesforce's advantages. Below are the benefits of Salesforce implementation services.
Forecasting Sales
Salesforce technology may be used to analyze previous and current sales trends as well as the number of opportunities. Future sales opportunities may be simply predicted, and even the sales staff can accurately predict lead prospects, providing you with clear and improved insights to produce more money. Sales forecasting can assist salespeople in preparing with their next promotional campaign.
Internal Processes Have Been Improved
CRM can help any company operations to create superior products. Clients can anticipate a certain level of service from businesses, and sales objectives can be met without excessive effort. Organizations may acquire a defined and organized sales process using CRM, which can assist them reap commercial benefits without problem.
A Customer-Focused Approach
The CRM encapsulates the idea in which each customer's information, such as orders, discussions, and help desk requests, can be logged. The salesperson can easily access all the client information while talking with any client, allowing them to focus on customer service instead of having to recall the details of the customer engagement. Sales agents may effectively manage their sales funnel if they can organize present customer data in a user-friendly and appealing manner.
Sales Team Management
Sales teams have daily and weekly company's sales sheets, however with Salesforce automation, all these tasks can be simply controlled. Sales managers have access to relevant and up-to-date client information, and they can quickly construct sales rep territory with the support of such precise data. Managers can also see all their salespeople' activity. Sales reps can also make swift decisions on the basis on their knowledge.
How to choose salesforce implementation company as your partner?
A Salesforce implementation company offers specialist who works with businesses to develop, implement, and use the CRM technology. These salesforce implementation consultants provide firms with guidance and guarantee the finest project execution throughout the implementation phase. Salesforce implementation company are responsible for assisting their customers in selecting, putting into place, and maintaining the best solution for their organizations to achieve the intended goals.
As they offer individualized consultation regarding the setup, utilization, and optimization of the CRM solution, these implementation consultants can also be referred to as Salesforce consulting partners. Salesforce implementation company help you with every element of Salesforce, from choosing the best tools for your organization to assisting with budget allocation.
An individual or business can be a Salesforce implementation partner. It is crucial to remember that these salesforce implementation company are independent of Salesforce. They are independent service providers who assist you in maximizing Salesforce's potential.

Know Your Requirements
Knowing your requirements enables you to give your organization and customers a clear sense of direction while Salesforce implementation. Know exactly which clients you are willing to serve, which problems you are willing to fix, and which goals you are willing to achieve through Salesforce implementation services. It becomes simple to select your Salesforce implementation company once you have sufficient data and context to do so.

Ideal Industry
Implementation companies can offer firms comprehensive and effective services because they are knowledgeable about their sector. To offer you high-quality salesforce implementation services, they are aware of the trends, technologies, problems, and difficulties that are common in your sector. You will need assistance with Salesforce implementation from someone who is familiar with the company's finer points, especially if you work in a highly specialized field like the real estate business or financial markets.

Company Certifications
Salesforce offers certifications for Salesforce Administrators, Consultants, Developers, Architects, and Marketers through a robust certificate program. You can ask your potential partner for this information or look it up on AppExchange. Salesforce implementation consultants should, at the very least, be certified as both administrators and developers. The rest is up to you and your needs.
What does Salesforce Implementation Consultant do?
Salesforce implementation consultants help teams finish projects using customer relationship management (CRM) technologies. Salesforce implementation consultants help clients and businesses to optimize digital platforms and services by using Salesforce.

Salesforce Implementation consultants are recruited to carry out a plan that has previously been decided upon, even though no strategy can accurately predict all a project's requirements. As a result, implementation consultants use the plan as a guide and are good problem solvers to make sure the solution works.
How does your company ensure that FMCG clients' data is secure and comply with regulations?
Zivoke is committed to ensuring the security and privacy of our clients' data. We use industry-standard security measures to protect data, and our team members are trained in data privacy and security best practices. We also work closely with our FMCG clients to ensure that their operations comply with all relevant regulations, including those related to data privacy and traceability.